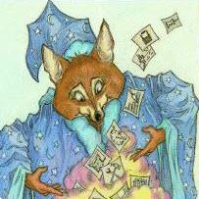 Hacker's Guide to Visual FoxPro
An irreverent look at how Visual FoxPro really works. Tells you the inside scoop on every command, function, property, event and method of Visual FoxPro.
ON APLABOUT, ON MACHELP, RunScript, SET APLABOUT, SET MACDESKTOP, SET MACHELP, SET XCMDFILE
Forget you ever saw these commands. They're only for compatibility with FoxPro/Mac and Visual FoxPro/Mac. In fact, as of VFP 5, they're not even documented in the VFP Help file.
The good news is that, except for RUNSCRIPT and SET("XCMDFILE"), they're all just ignored in Visual FoxPro. RUNSCRIPT, however, generates a "Feature Not Available" error, while SET("XCMDFILE") gives "Invalid argument used with the SET FUNCTION."